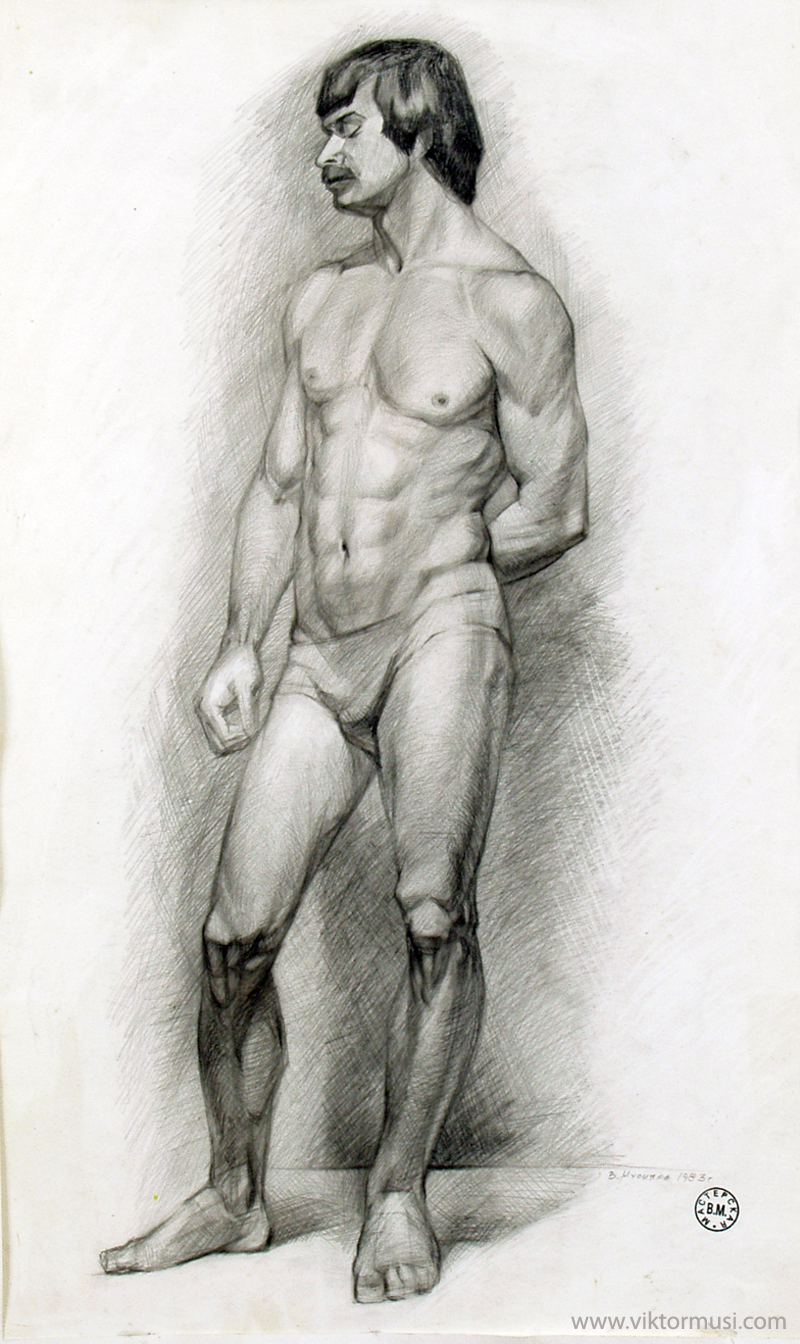 THE MAIN CHARACTERISTICS OF THIS PERIOD :
     This is the period of the "Big School".  All during this period is devoted to the study of the deep foundations of pictorial literacy. This period is characterized by a deep study of the fundamentals of fine art: the basic rules of construction of objects in space, the foundations of light and shade, the foundations of linear and aerial perspective, the foundations of chromatics, the main composition, the interaction of colors in space, the history of arts. Great school and the principal professors in this period were the visits to museums such as "The Russian Museum" (Moscow), Museum "Hermitage" ( St. Petersburg.)
Technique: crayon, sanguine (composed of iron oxides and natural pigments), the fussins (vegetable charcoal).
Supports : paper, colored paper, cardboard color.
Dimensions of works: from 10 x 10 up to 100 x 100.
                                                                                THE DRAWINGS OF THIS PERIOD ARE NOT AVAILABLE.
                                                                               TO SEE ALL OF THE WORKS OF THIS PERIOD, PLEASE CONTACT ARTIST  → CONTACT.
Click on image to enlarge.