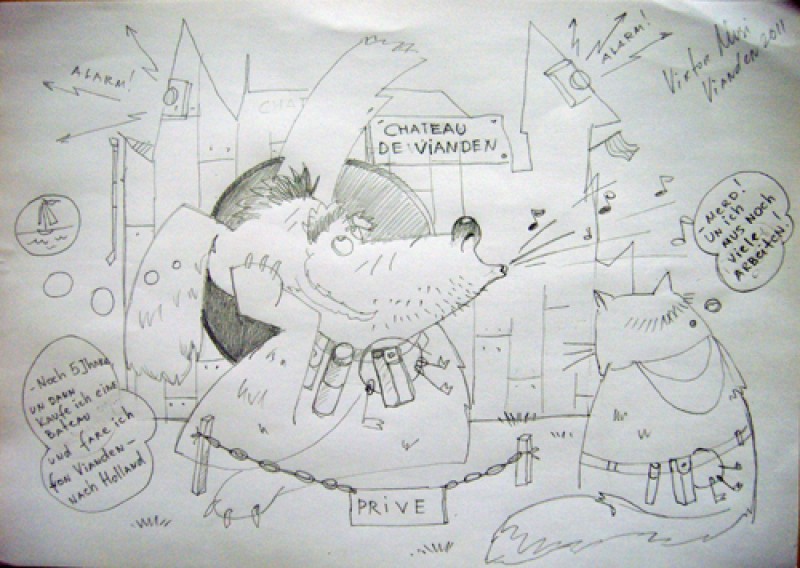 THE MAIN CHARACTERISTICS OF THIS PERIOD :
           This series is one of my greatest pleasures.
           In this section you will find several examples of friendly cartoons made ​​by me during the period 1982 – 2012. Behind each of these caricatures friendly, there is a real person.That's cartoons I made ​​for my friends and acquaintances that I have met during this period. Some of them I've seen a few hours or a few days, with the other I keep a friendship to this day.The impetus for the creation of some of the cartoon series was an episode in the life of his persons, the other being the actual collection of patterns, phrases, gestures and life situations of the persons.
            For me it was always a pleasure to make these friendly cartoons – but still it was a great pleased to make present to my friends in totally unexpected moments.
           "Caricature" of the term, derived from the Italian caricare (load), refers to both « Portrait-Charge" a drawing satirical or humorous. "Portrait-Charge" – a type caricature, satirical or humorous good image (usually portrait) a person, in which resemblance to the object are respected, and the most characteristic features, some of its physical and/or psychological, the model modified and emerged from. Although "Portrait-Charge" and often taken to compare with the cartoons, they are however happy and do not make fun defects character of person. They are good-natured, and not ironic.The goal of "Portrait-Charge" – the joy and fun people and not grotesque highlight its weaknesses, as for drawing humorous or satirical, it is to stage a(an) or more persons/persons, especially in order to "denounce".
                                                                                                                                                        THE CARTOONS OF THIS PERIOD ARE NOT AVAILABLE.
                                                                                                                                                        TO SEE ALL OF THE WORKS OF THIS PERIODE, PLEASE CONTACT ARTISTE   →  CONTACT.
Click on image to enlarge.