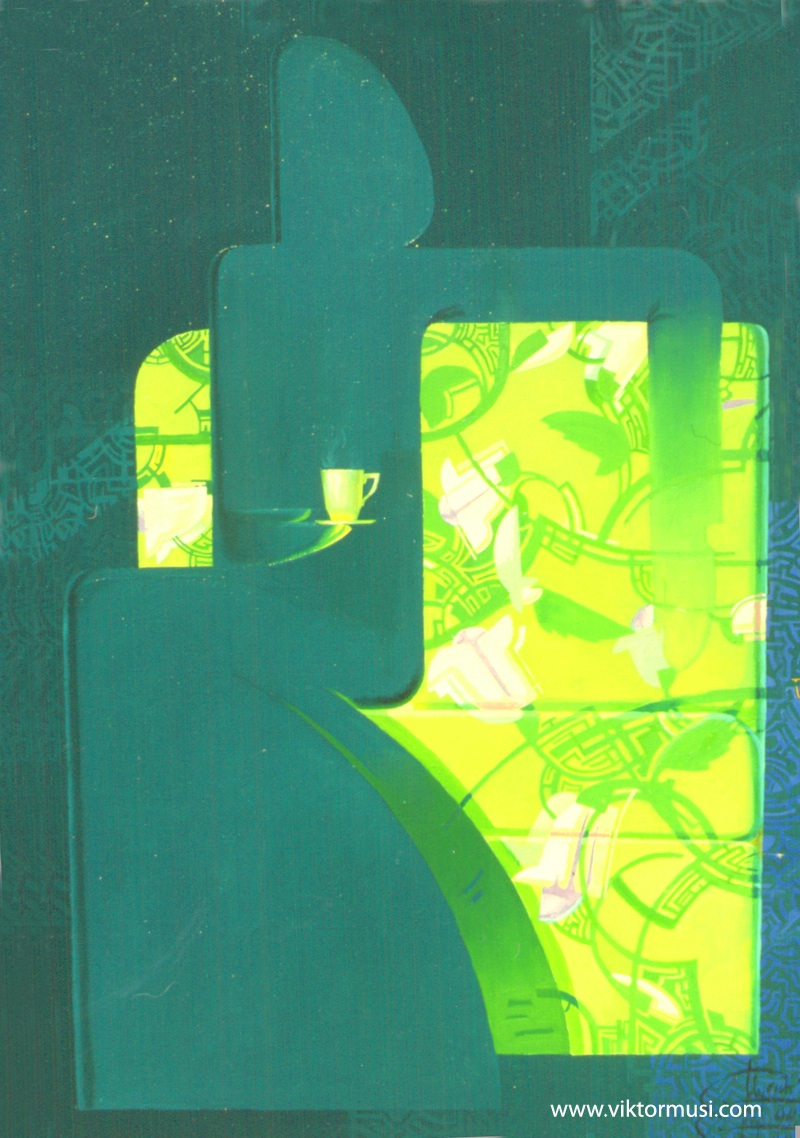 THE MAIN CHARACTERISTICS OF THIS PERIOD :
        "The Period Green" corresponds to 1990-1995 years: this name is that green is the dominant color of his paintings from this period.It was characterized by the use of different shades of green underlining the melancholic style of his subjects. The composition of paintings from this period well balanced and static. They are characterized by a search on the geometry and the shapes represented: all objects are found reduced to simple geometric shapes, often square or rectangular shapes. The main object shapes are rounded and have no sharp edges.Work on the forms and the color palette, simple as possible, which allows viewers to delve more into the subject.
       The main themes of this period – the empty landscapes or figures isolated, immersed in his inner world.
Technique: oil painting
Supports: 100% linen canvas,
Dimensions of works: from 50 x 50  to 100  x 100.
                                                                                   THE PAINTINGS OF THIS PERIOD ARE NOT AVAILABLE.
                                                                                   TO SEE ALL OF THE WORKS OF THIS PERIOD, PLEASE CONTACT ARTIST PAINTER  →  CONTACT.
Click on image to enlarge.