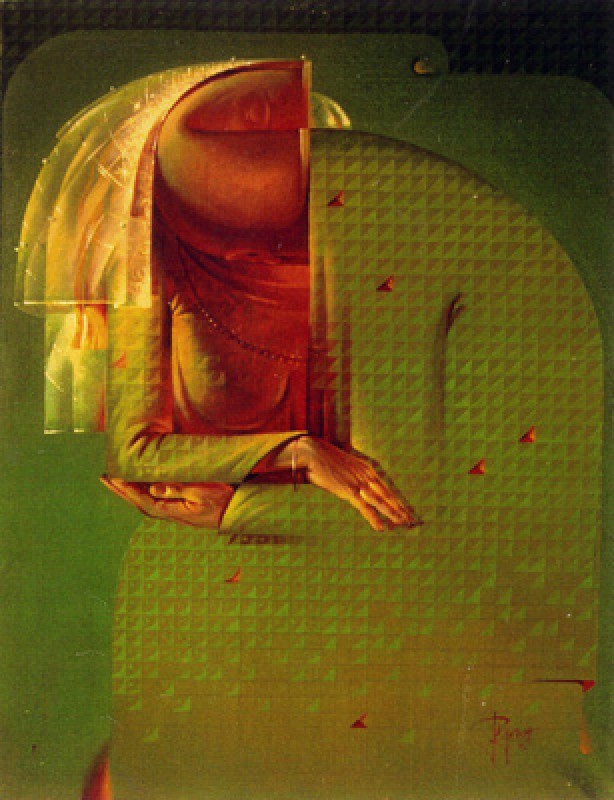 THE MAIN CHARACTERISTICS OF THIS PERIOD :
          In this period I have used many painting technique "glaze".With the use of pictorial techniques "glaze" (repeated imposition with a fine layer color to color), is obtained a special light emitting inner pictures.
          Glaze (painting technique) Glazes can change the chroma, value, hue and texture of a surface. Drying time will depend on the amount and type of paint medium used in the glaze. The medium, base, or vehicle is the mixture to which the dry pigment is added. Different media can increase or decrease the rate at which oil paints dry. Often, because a paint is too opaque, painters will add special media or a lot of medium to the paint to make them more transparent for the purposes of glazing. While these media are usually liquids there are solid and semi-solid media used in the making of paints as well. For example, many classical oil painters have also been known to use ground glass and semi-solid resins to increase the translucency of their paint.
         In this period stylization of objects and characters are presented more and more. But contrary to the preceding period – the color palette is enriched with warm colors. By using in the same painting complementary color, such as – blue and yellow, red and green, etc.. increases the contrast of images and that gives them great power and tone.
         The main colors of this period: yellow, orange, red, blue.
         The main themes of this period: still lifes, landscapes of the countryside, and the about the peasant life.
Technique: oil painting
Supports: 100% linen canvas,
Dimensions of works: from 50 x 50  to 100  x 100.
THE PAINTINGS OF THIS PERIOD ARE NOT AVAILABLE.  TO SEE ALL OF THE WORKS OF THIS PERIOD, PLEASE CONTACT ARTIST PAINTER  →  
CONTACT.
  Click on image to enlarge.