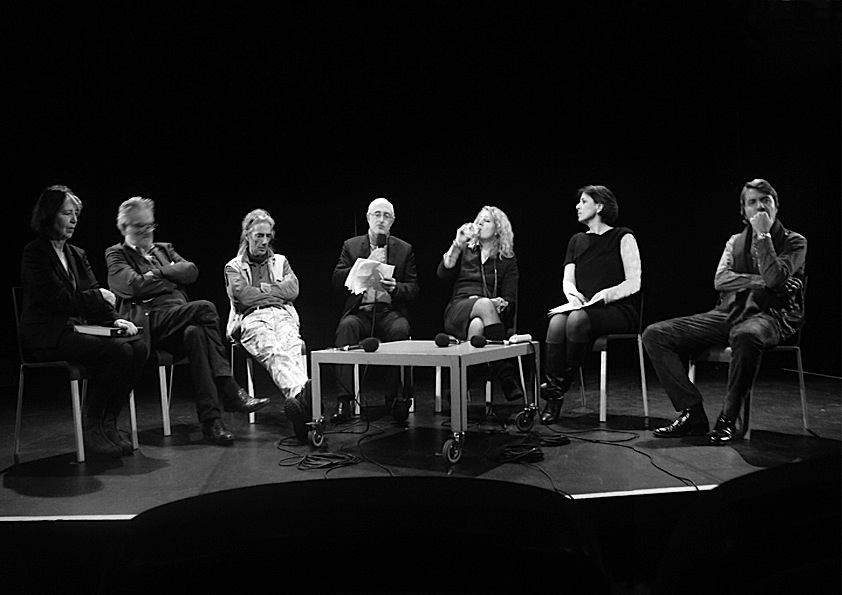 Participation in the international symposium "Dali: The Endless Enigma". (organized by "Centre Pompidou" Paris, France in collaboration with the Institut Ramon Llull, Catalan, Spain).
This conference brought together the contributions of leading international experts in the work of Dali, eyes crossed with contemporary designers.
With  the curator of the exhibition – Thierry Dufrene and international specialists the work of Dali : Jean-Louis Gaillemin, Dawn Ades, Michèle Harroch, Albert Serra, Enric Casasses, Fréderique Joseph-Lowery.
Jean-Louis Gaillemin, Doctor of Art History (University of Paris 4, 2001), founder of Beaux-Arts Magazine and L'Objet d'Art, professor of history of art at the Sorbonne.
 Dawn Ades – Professor of History and Theory of Art at the University of Essex. curator. He has organized several exhibitions, including Art in Latin America (1989) and Salvador Dali, the first year (1994). Pfofesseur OBE, FBA.
Michèle Harroch, psychologist,
 Albert Serra – Spanish producer .
 Enric Casasses-Catalan poet.
 Frédérique Joseph-Lowery – Doctor of Letters (Emory University) and art critic, writer, librettist (contemporary opera La Loira), curator.